TULA cardigan / alpaca & pima cotton / cloud
jaggery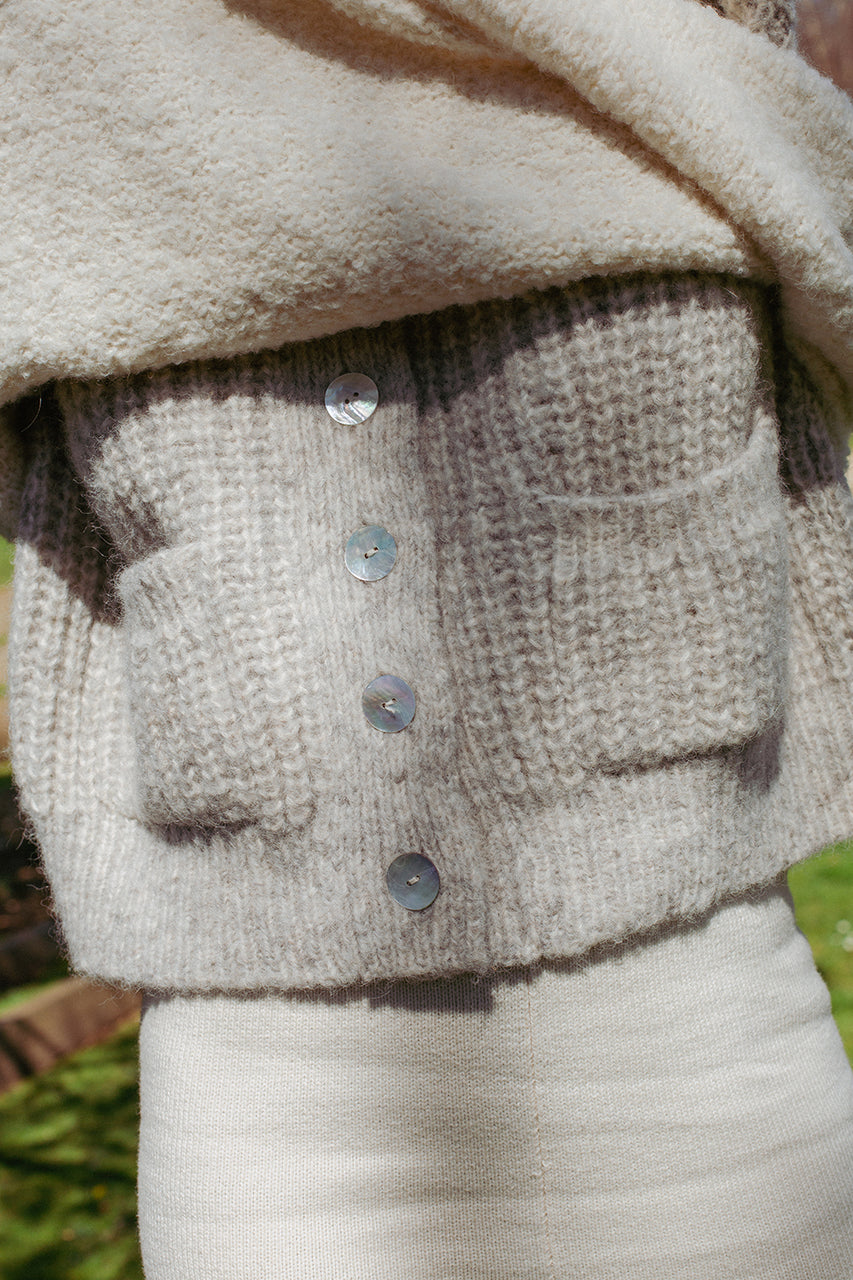 so soft so light cardigan 
easy fit with pockets
and buttons that came from the sea
to love & live in every single day xx
56% undyed alpaca & 44% undyed pima cotton / mulesing free 
this yarn is all natural, untreated and not bleached 
size 1 = 8-10uk ~ 60cm ptp / 52-53cm length
size 2 = 10-14uk ~ 60cm ptp / 55cm length
these measurements can vary 1-2cm either way as all our knits are handmade

Anesu is a size 8-10uk wearing our size 1 in the cloud tula cardigan
please note we chose not to use any acrylic or polyamide yarn mixes which means that this alpaca knit will wear naturally and giving it a beautiful fluffy wild look. a feel and look we wanted to keep as natural as possible. any pilling that might occur can be gently picked off by hand. see our care page for more details.
as this cardigan is knitted by hand there might be small differences in each one. In our eyes these differences add a special JAGGERY touch and are what makes each item beautifully unique.
We recommend you to AIR your knits more frequently and wash them less. wool has such fabulous self cleaning and odour resisting properties that frequent washing is not always necessary. on stains it is often enough to just gently clean the affected area with lukewarm water. washing to frequently leaves your woollens dry/felted or over stretched. hand washing them gently if needed is best.