TINO kids fluff vest / alpaca & wool boucle / milk
jaggery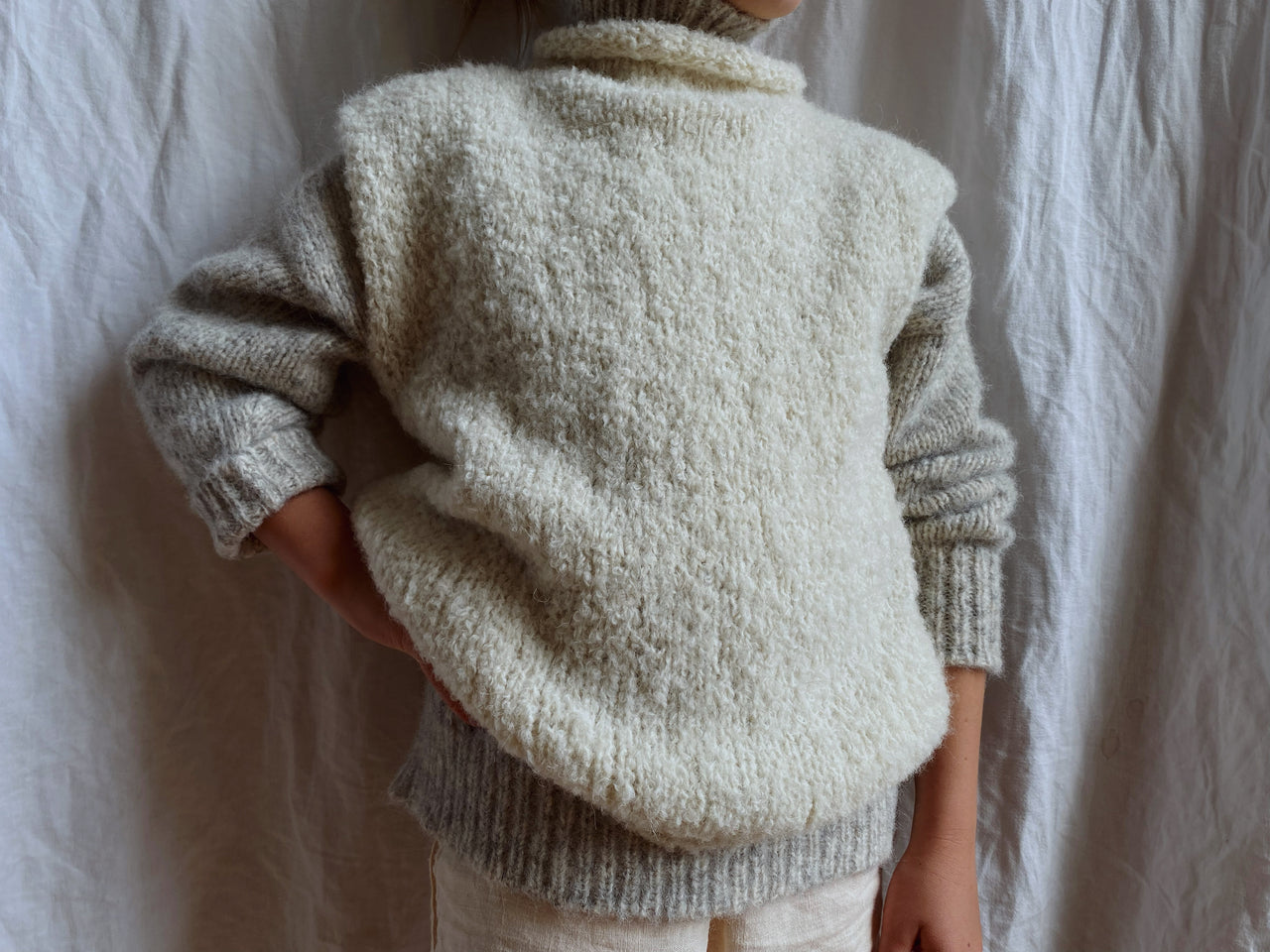 keep warm fluffy vest
with a classic box shape 
& a beautiful rolling collar
layer over, under and with everything
the more jaggery layers the better
always made with love for YOU & YOURS XX

materials:
50% alpaca & 50% peruvian highland wool
this yarn is all natural, undyed, untreated and mulesing free
size 2-4yrs ~ 37cm ptp / 39cm length

size 6-8yrs ~ 40cm ptp / 41cm length
As this vest is knitted by hand with 2 needles there might be small differences in each one. In our eyes these differences add a special JAGGERY touch and are what makes each item beautifully unique.
We recommend you to AIR your knits more frequently and wash them less. wool has such fabulous self cleaning and odour resisting properties that frequent washing is not always necessary. on stains it is often enough to just gently clean the affected area with lukewarm water. washing too frequently leaves your woollens dry/felted or over stretched. hand washing them gently if needed is best.

LOVED KNITWEAR LASTS!