CANDELA fine knit slip dress / organic cotton / warm sand
jaggery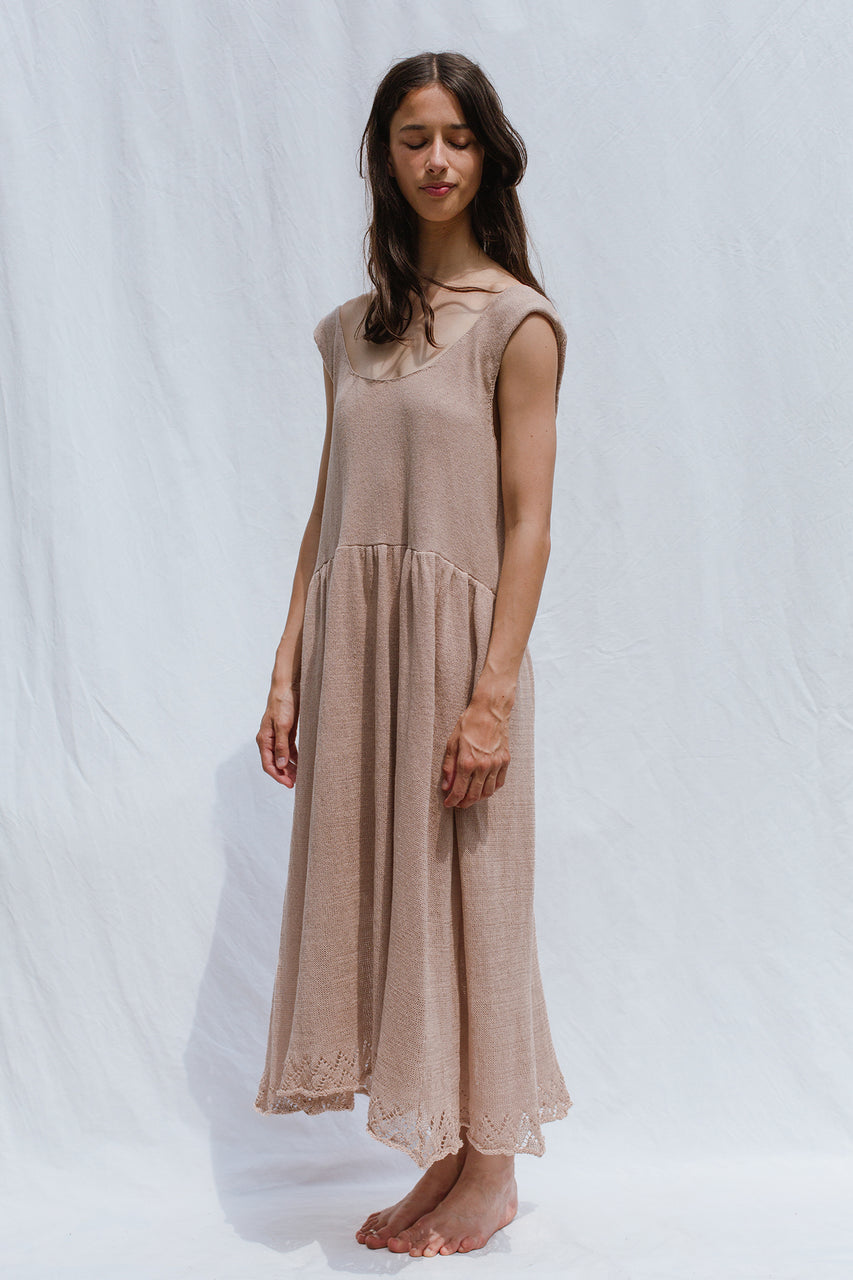 delicate 
fine knit
slip dress
with a simple hand crochet finish around neckline and armhole
so soft so light xx
a dream to live in and layer under and over everything most loved
made in south india
material:
100% organic cotton
size 1 = 10-12uk / ptp 44-45cm / length 116-117cm
size 2 = 14-16uk / ptp 54-56cm / length 116-117cm
Lydia is a size 8uk wearing the size 1 in the candela in warm sand
Please note as this dress is knitted by hand on a hand knitting machine by a team of knitters, each dress will be slightly different from the next in feel and finish. This can affect sizing too which is why the measurements above are approximate and can vary 1-2cm either way. The differences is what makes each jaggery knit so special and uniquely YOURS XX
Hand wash is best, air frequently / in-between each wear or see our care page for machine wash instructions.