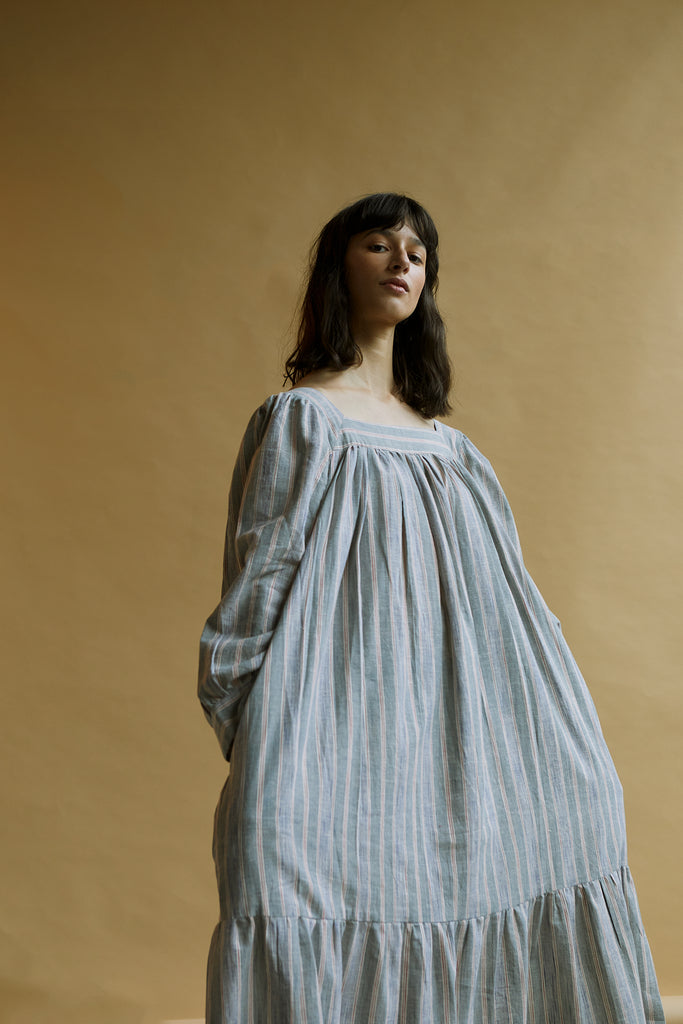 our handloom collection is finally here.
blouses, dresses & trousers made from 100% deadstock cotton fabrics
FOR YOU to love & live in all year round.
our idea was to create a few pieces to combine with your favourite jaggery knitwear. to create more layers, looks and good feels.
due to their texture and weight of these handloom fabrics are especially versatile, they are cooling in summer and the perfect warmth for winter layering.
XX we hope you love them as much as we do XX
go make them YOURS XX