RITA shirt / indian linen / buttercup / samples / 2 sizes available
jaggery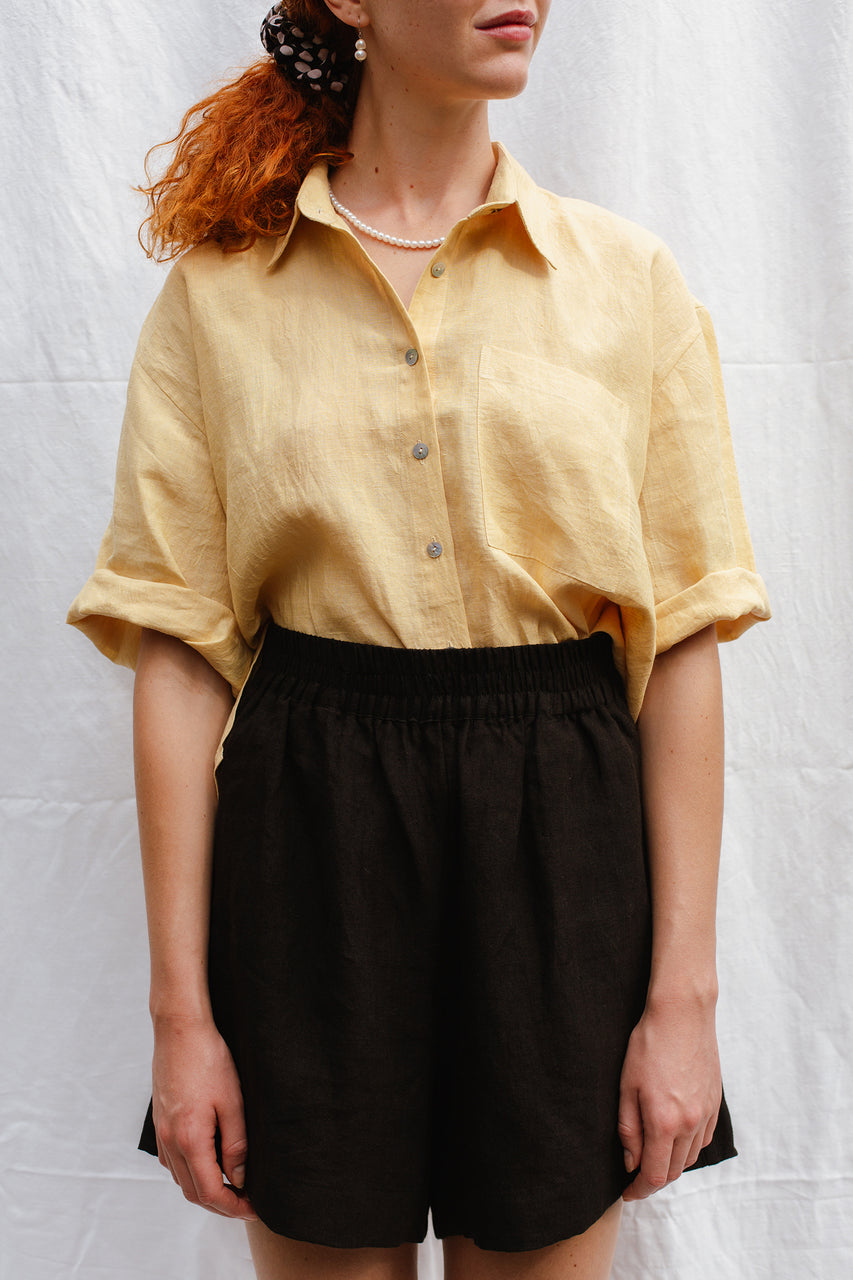 easy fit shirt
wide sleeves
1 pocket
wear layered under our vests
or straight on the skin
enjoy xx
made in india 
material:
100% naturally dyed handloom indian linen 
this linen is woven & dyed by hand and will therefore have little irregularities in 
its weave & colour
size 1 = 8-12uk / ptp 60-61cm / front length 61cm / 70cm back length
size 2 = 12-14uk / ptp 62-63cm / front length 65cm / 71cm back length 
all measurements are taken flat and are approximate measurements which can vary by up to 2cm due to a fully handmade production
it is best to wash your jaggery handlooms separately either by hand or on a max 400rpm spin cold wool wash programme. always using a mild/natural detergent. always wash separate. do not soak. do not bleach. do not tumble dry. iron on reverse.
after washing changes in colour, fading or appearances (patches, lines, etc…) may be noticed in the weave they are a natural part of naturally dyed handwoven fabrics and are a natural occurrence & everything we love in working with these natural materials & dyes.
please make sure your washing liquid does not contain optical brighteners
we do not accept return or refunds on sale items