LOLA dress / indian linen / cinnamon
jaggery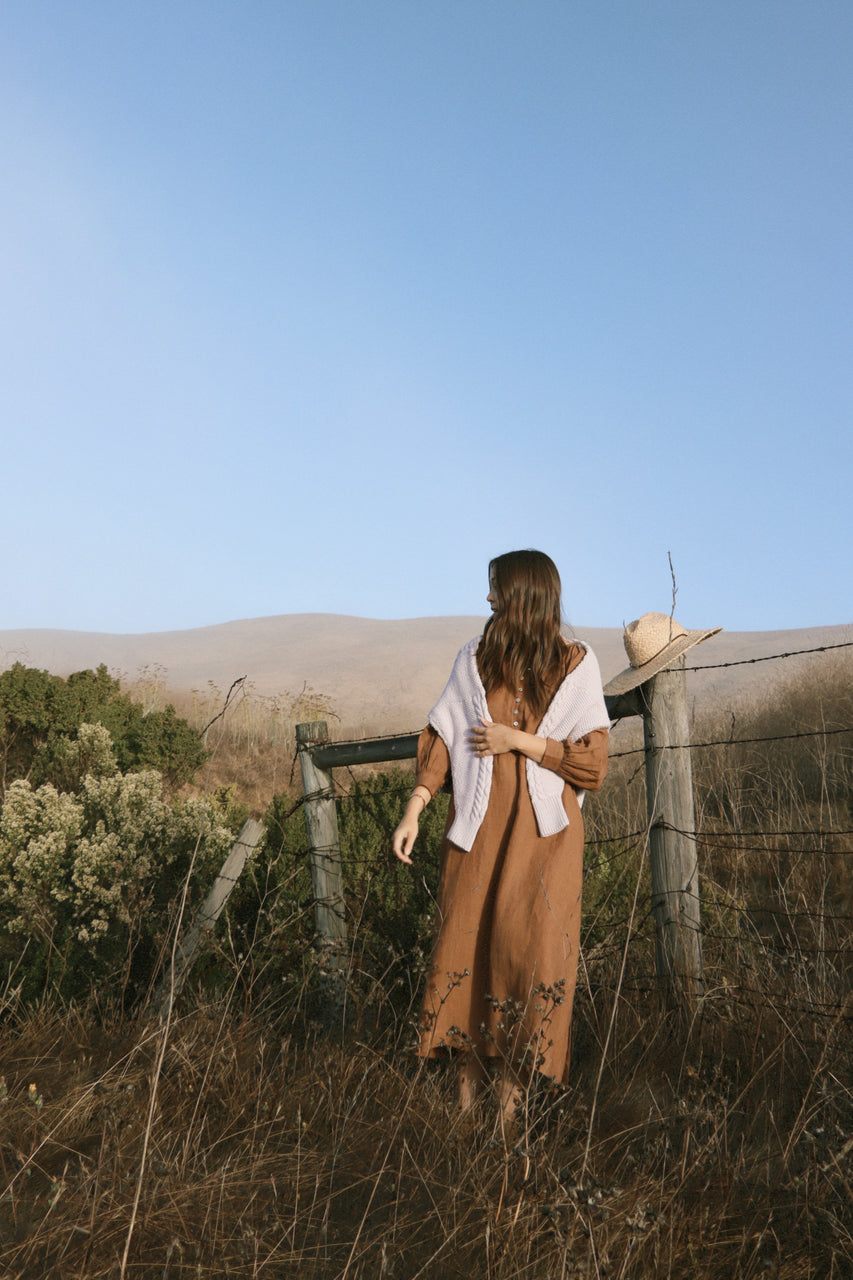 easy to love
wear every day dress
with a beautiful button detail neckline
pockets & above the wrist sleeves
wear fastened with belt or loose
whatever feels best for you xx
made from:
100% handloom indian linen / end of line fabric
this linen is woven & naturally dyed by hand and will therefore have little irregularities in its weave & colour and the fabric may appear to have faint stripes due to it being handwoven
size 1 = 8-12uk / low underarm 56cm / high underarm 58cm / length 116-118cm
size 2 = 14uk / low underarm 62cm / high underarm 64cm / length 116-118cm
size 3 = 16uk / low underarm 66cm / high underarm 68cm / length 117-119cm
each Lola dress has a 4cm bottom seam which can be let out to add length if required
all measurements are taken flat and are approximate measurements which can vary by up to 2cm due to a fully handmade production
it is best to wash your jaggery handlooms separately either by hand or on a max 400rpm spin cold wool wash programme. always using a mild/natural detergent. always wash separate. do not soak. do not bleach. do not tumble dry. iron on reverse.
after washing changes in colour, fading or appearances (patches, lines, etc…) may be noticed in the weave they are a natural part of naturally dyed handwoven fabrics and are a natural occurrence & everything we love in working with these natural materials & dyes.
-please make sure your washing liquid does not contain optical brighteners