LUNES jumper / organic cotton / magnolia blossom
jaggery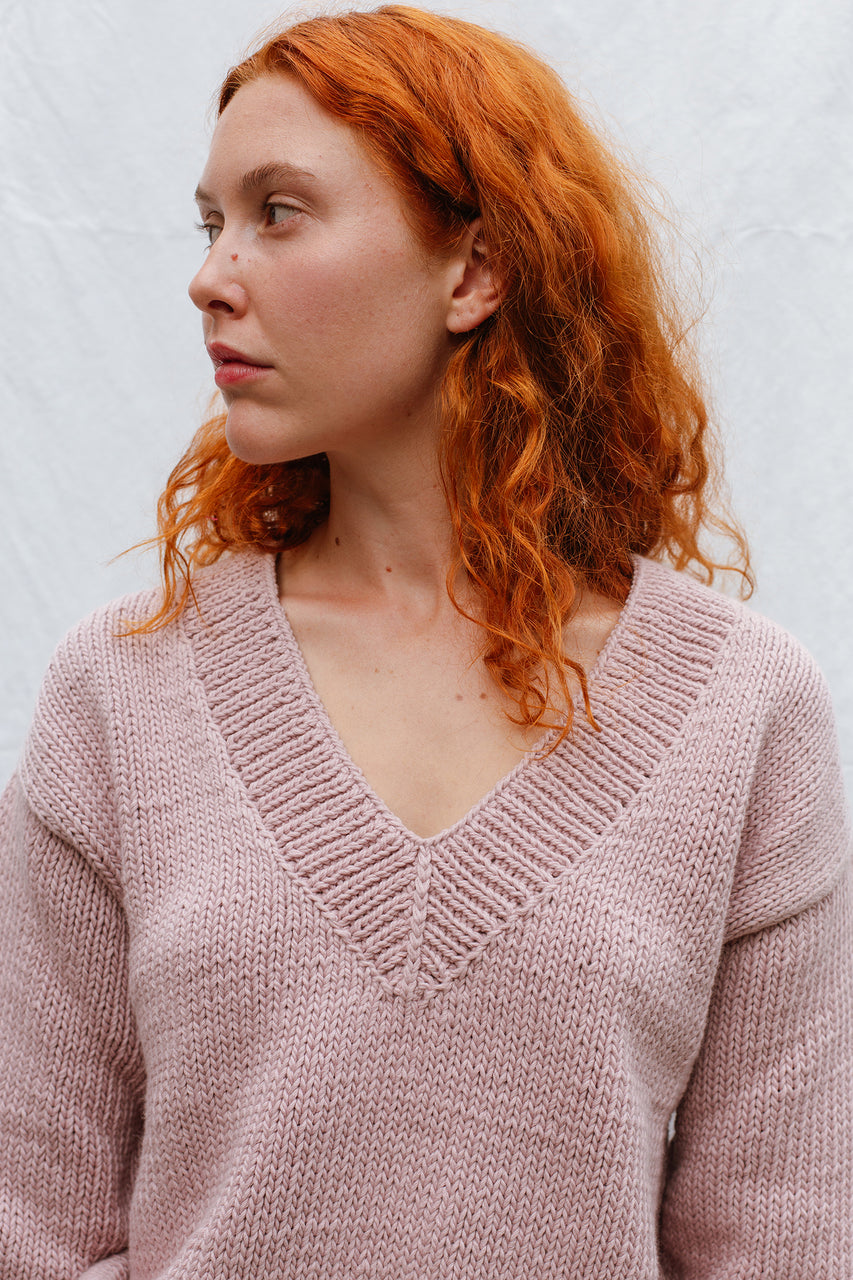 simple, elegant chunky knit
long sleeved version of our most loved lunes vest
the LUNES jumper is knitted by hand on 2 needles
in a way that preserves the softness of the yarn & also its strength
its free flowing feel & also its robustness.
material:
100% organic peruvian tanguis cotton
size 1 = 8-10uk ~ 51-53cm ptp / 53-54cm length

size 2 = oversized 10uk-14uk ~ 56-57cm ptp / 58-59cm length
size 3 = 16-18uk ~ 60-61cm ptp / 60-61cm length
these measurements are approximate measurements
& can vary slightly as all our knits are handmade

as this jumper is knitted by hand with 2 needles there might be small differences in each one. In our eyes these differences add a special JAGGERY touch and are what makes each item beautifully unique.
We recommend you to AIR your knits more frequently and wash them less. on stains it is often enough to just gently clean the affected area with lukewarm water. hand washing them gently if needed is best.
see more about how to care for your jaggery knitwear on our 'knitwear care' page